High Power Laser Therapy in Plantation
Conditions Laser Therapy Can Help
This high power deep tissue laser is helpful for acute and chronic injuries such as:
Wrist and hand issues
Elbow injuries
Foot pain
Carpal tunnel syndrome
TMJ dysfunction
Shoulder injuries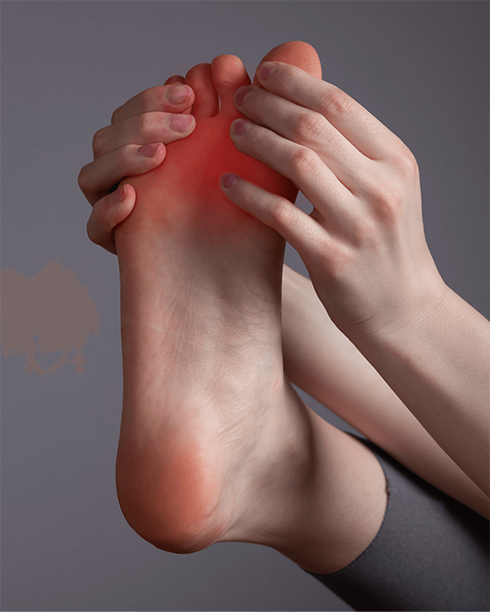 Transformation at the Cellular Level
High power deep tissue laser therapy transforms sick or injured cells by allowing in more oxygen and nutrients at a level similar to that of a healthy cell. It also helps these injured cells to release wastes and toxins by making the cells more permeable.
The actual process to the human body is called photobiostimulation which can be looked at similarly to the positive affect that photosynthesis has on plant life.
Pain Free at the Speed of Light
High power deep tissue laser therapy greatly enhances your healing process by helping you heal more efficiently. Experience this incredible technology so you can get back to the things you love! Give high power deep tissue laser therapy a try and experience this for yourself. We'd love to share this incredible therapy with you!

Highly Effective, Drug/Surgical Alternative – Free of Dangerous Side Effects!
You may have heard of low level laser therapy or cold laser therapy, but the latest and more effective form of laser therapy is transforming lives.
Learn More About Our High-Power Deep Tissue Laser Therapy and Watch Patient Success Stories!
As seen on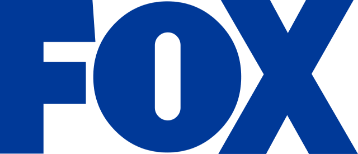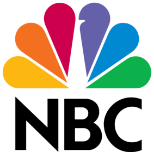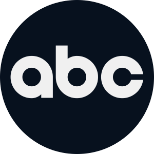 Stop in to receive a copy of one of Dr. Hanopole & Dr. Rubenstein's eye opening books on health & wellness.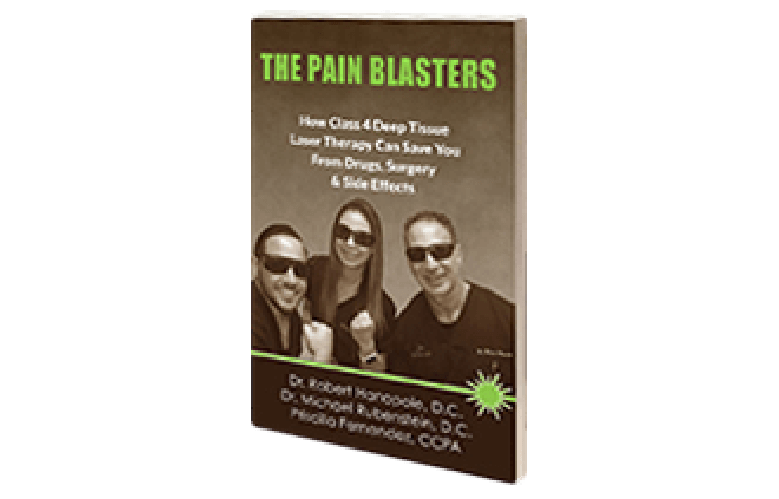 Dr. Robert Hanopole Featured on Ask The Experts Radio
We Can Help Even The Toughest Pain Cases
This FDA-cleared laser therapy not only reduces inflammation, swelling and pain! It actually helps to regenerate damaged soft tissue for improved healing and optimal joint function. This deep tissue laser is much more powerful than cold laser, and gets faster results.
Testimonials
I'm so glad because this laser therapy help me a lot in my daily activities, excellent and professional crew.

- Lorita H.

Very impressed with the sincere strive to improve my condition. I came into office, very scared, in pain. Very glad I went and received, very professional service. What a different it has made! I'm feeling so much better! So glad that I went. I will tell all my friends and family, Dr Micheal Rubenstein , I can not thank you enough!

- Stella B.

Very good staff, attentive and friendly. Would recommend anyone to visit here.

- Mordia J.

I was handled with real care by Dr. Mike and staff. Will be glad to refer friends and family.

- Kirk G.

Friendly, helpful, and kind. My accident was traumatic and your staff made me feel valued and I felt I could trust again.

- Terrance W.

The atmosphere was professional, yet casual and relaxed. The laser therapy worked in one session for me. My pain went away in a day and I'm walking normally.

- Linda S.

The reception and Dr. Hanopole were both superb and educated in catering to the individual patient's need and on the road to a full recovery.

- Paul F.

I've tried almost everything imaginable to get relief from my frozen shoulder pain from Accupuncture to getting a cortisol shot with an orthopedic. It wasn't until my first visit to see Dr. Rob and Dr. Mike that I was able to get any real relief. I'm hopeful that I will soon be better because finally I'm in the right place!

- Esperanza D.

A much better alternative to surgery, the laser treatments are bringing relief! Thanks so much!

- Johnette T.

I just want to say thank you for making my life better pain free and better sleep I am grateful to have found you all!!

- Catherine I.

I could not be happier with my results. I am back to looking and acting like myself again. I have no doubt I will be able to keep the weight off with the skills I have learned throughout this process.

I highly recommend this program and Active Life Weight Loss & Laser Body Contouring to anyone ready to lose weight and feel better!

- Leah S

Great friendly staff.

- Sheilean P.

The information I received was very helpful. The doctor was very informative and seemed very caring about his patients.

- Marissa C.

Very friendly staff. I am very pleased.

- Arlene S.

Left my first appointment feeling better than when I did. Dr Rubinstein is great.

- Toni D.

They have the best equipment in their office to date.. really helpful and extra friendly with the patients from the doctors to the front desk.. highly recommended

- Lisa H.

I am speechless and just keep thinking what happened to all the pain I was feeling?  Is this a miracle? Thanks to Active Life.

- Every T.

You're giving me my life back. You're a life saver! I can't believe how much more energy I have.

- Marla H.

Very generous, Dr's are good people, received more than money can purchase

- Rommel A.

I was in a terrible car accident in 2018 which caused me to have a back injury. I have done 3+ years of physical therapy, multiple steroid shots, chiropractic adjustments but nothing helped me at all. The injury I sustained also made me unfit to continue my active duty military service. I am currently on my fourth session of laser treatment and can honestly say I feel great. I never thought I would be active again. The office is welcoming and uses active communication to explain everything. Thank you Dr. Hanopole for helping me take another step towards my physical goals and most importantly my mental goals. Bless.

- Romario R.

It was my first time receiving chiropractic care, but I felt that I was in great hands the entire time! It really helped make my back feel better even after just the first adjustment!

- Sierra C.

I truly appreciate the professional approach by everyone associated with the wellness center!

- Mark T.

Dr. Hanapole is a knowledgeable provider, who gave me many options for my care.  Left after my first visit feeling physically and emotionally better.

- George M.

Love the office, the staff, the doctors all very professional and caring. The office is very clean.

- Marisol I.

Excellent staff that is helping this retired Air Force veteran toward recovery! Thanks.

- Mark K.

This is a very well run office. The front desk staff is accommodating and very sweet. Dr. Hanopole helped me to feel confident that he could help me. And he has. I wish I would have been there 20 years ago.

- Teresa R

Have been in a Florida only 6 months and the customer service has been the best I have experience in Florida. I'm so happy I found you! Dr. Hanopole is amazing and his staff is a perfect match.

- Jocelyn M.

I started to gain weight after stopping the medication I had been on for a number of years. I got in the vicious cycle of comforting myself with food and then feeling bad that I was overweight. I was at a point where I was avoiding social situations and becoming more and more depressed. I am SO GLAD I contacted them for a consultation… I could not be happier with my results. I am back to looking and acting like myself again. I would highly recommend this program to anyone ready to lose weight and feel better!

- Leah H.

Thank you Dr. Hanopole for keeping this body of mine going in the fast lane, your care coupled with an excellent staff and progressive therapies have created a world class wellness center.

- Tom W.

Dr. Mike is very thorough in his questions and explanations of treatment. In just one appointment I felt some relief from my headache. I am very eager to know what regular maintenance here can achieve. I am excited to start this new journey with this office and appreciate them.

- Brittney M.

Everyone was extremely friendly, patient, and knowledgeable.

- Sharon S.

I've been dealing with planter fasciitis and Achilles tendinitis for about 7 years and every step I took was like walking on broken glass.

More from Debbie…»

I've tried every therapy, physical therapy, shoe inserts, you name it I've tried it. I came across the Active Life Laser Pain Center on Facebook and figured I had nothing to lose. After 5 laser treatment, I am literally 98% pain-free. I say 98% because I still cannot believe that within less than 2 weeks, I got my life back. After 7 years of suffering, I am able to walk without pain. All the staff at Active Life, including Dr. Rubinstein, Dr. Hanopole, Priscilla makes me feel like I've been going there for years. I can truly testify to the miracle that is laser therapy. Again, thanks guys for giving me my life back.

- Debbie V.

Dr. Michael was really in-depth, and very nice and informative on everything he was doing, made me feel really comfortable. The office was really clean, and very chic and modern. I will definitely be returning.

- April V.

Great experience overall and referring my family and friends to you guys.

- Walter G.

Treated like a queen! Second day I am feeling better,  great practice wish everyone with a condition gets treated here.

- Candida R.

Where do I start?? My experience from Active Life has been amazing. I did the weight loss program and body contouring which is non-invasive and painless and it was an amazing experience. When I walked into the office I was greeted with a smile by everyone. I was then introduced to Dr. Mike and Dr. Hanapole. The compassion that they have for their patients is impeccable.

When I first started the weight loss program with Dr. Mike, I voiced to him my concerns and what my goals were in terms of weight. I have been struggling with weight loss for years, and he understood my difficulties and gave me nothing but words of encouragement. He had so much confidence in me and because of the confidence from the staff and the providers, I was able to reach my goal.

- Heather T.

You are fantastic!

- Renato R.

Very good staff and awesome doctors!

- Paula G.

In no time I was feeling better!

- Dorthy R.

Great care given. Had been a client years ago. Was in a lot of pain and called Dr. Rob. He took me in immediately. I was treated with laser therapy, stimulation, etc. I'm feeling better but will be back for another laser treatment. New, healthy alternative to recovery. Thank you for educating me on laser therapy. Thank you for your care and compassion. Active Life is the best!!

- Eileen A .

The happiest place on earth!

- Jay M.

The weight loss program was a challenge for me because I started it during the holidays (which no one ever does), however I knew I had to reach my goal. When I came in to Active Life, I weighed 196lbs. In the course of 5 weeks I have went down to 175lbs.

I lost a total of 21lbs doing this program in just 5 weeks. I feel healthier, happier and much more confident in myself. I have been recently engaged and started Active Life to reach my goal which was 175lbs before my wedding, and they have exceeded that expectation.

- Cynthia E.

Best alternative medicine ever thank you.

- Reina V.

I don't know how I would have lost upwards of 20lbs without Dr. Michael and his Team. I have struggled for years, not only with my weight but also finding a right fit for my lifestyle and I have more energy now that ever. I would highly recommend this for anyone that not only needs to lose weight but to improve their life style!

- Shirley C.

Everyone in the office is polite and truly cares about your health. Dr. Robert J Hanope is informative, listens, and is very engaging. I would recommend anyone I know, who is in pain, to see him.

- Marcy K.

If it wasn't for Dr. Hanopole, I wouldn't be able to lift my neck up. From a year ago to now, it's like night and day!

- Melissa

Great atmosphere and staff. Felt welcomed and comfortable right away. Everyone took their time with us and I'm extremely happy.

- Pamela S.

Dr. Mike is one of the best and if it wasn't for him, and his compassion to help me accomplish this goal, I would've never been able to make it. It is a very challenging program, but with the support of Dr. Mike and his team, I promise you, you will succeed. I am grateful to have met such an amazing and caring team, and I will be returning for future services.

I love you all and I thank you all soo much for the support and the compassion that you have shown me. This was an amazing journey and I wish you all the very best. Keep being AMAZING !!! :)

- Barbara C.

Great staff and a big Thank you mike for making me feel better.

- Hilary W.
A Provider of

Learn what to expect when you visit our office, then give us a call!
(954) 423-0020

Laser Therapy Plantation FL | (954) 423-0020