What Our Patients Say
I Owe Dr. Hanopole My Life*
I was about ready to kill myself, seriously until I met Dr. Rob. I had the worst pain in my right shoulder down my arm and I could not raise my arm without a lot of pain. I knew as soon as I met Dr. Rob that he was going to help me. I could see he is a doctor who cares about people. He took x-rays and compassionately told me the pain was coming from my neck and before I got results I must be consistent with the treatments. Now a little over a year later, I am pain-free. I go for my treatment once a week now and soon I will go once a month for maintenance.
Thank you so much, Dr. Rob! I love you! You saved me from killing myself Dr. Rob, I owe you my life.
– Grace A.
---

---
Neck and Back Pain Relieved*
Thank you very much for dramatically improving my neck and back pain. I finally feel like my old self again. Not only do I feel pain-free…I feel like I am armed with the understanding of being in control of myself to maintain a healthy mind and body. You helped me to understand that medicine is not the answer and in turn, may just mask the symptoms of a greater problem.
Dr. H., your personal care and professionalism are what made me believe in the work you do. Your upbeat spirit and positive attitude kept me wanting to improve my health through dedication, not medication. Thank you for your care and knowledge. I look forward to using the tools that I have acquired through my visits to your office and will maintain my wellness.
– Devin V.
---
Manipulation Under Sedation (anesthesia) Helped Me Avoid Surgery*
Amazing is a one-word explanation for this procedure. I have suffered from chronic lower back pain for over one year and after receiving Chiropractic care, Dr. Robert Hanopole suggested this newer process. I can say, after three (3) 20-30 minute sessions, I have 75-80% improved mobility. I highly recommend this procedure to those who feel they have reached the end of their rope. It certainly is well worth a try because surgery is not the only answer.
– Sally E.
---
Thank you, Thank You, Thank You*
My boss, Jack B., could not have sent a bigger skeptic to your office than yours truly. I always thought that chiropractors are expensive quacks designed to part people from their money.
After my recent work-related accident, I was depressed and desperate. I could not sit in my chair for any length of time, was in constant pain and feared that making me better would send me into bankruptcy. That's when you generously offered to help, I figured "what do I have to lose."
Thank you, thank you, thank you. Your entire staff is warm, professional and kind. I felt like a VIP and more importantly, I experienced almost instant relief in just one treatment. I promise to be your biggest champion if you can save me from drugs and surgery and will find some way to compensate you for your compassion and care.
– Jen H.
---
I am Completely Cured*
I am writing this to express my gratitude for the kind and caring treatment you have provided to me. As a result of your therapy, I am completely cured of the most debilitating episode of my life.
When we began my recent course of treatment in January, I was in such extreme pain that I couldn't walk more than a few steps. Even though you were most reassuring that I would improve as a result of your treatment, I had serious doubts. In all honesty, I had never before felt such intense pain so continuously. But now I am one hundred percent better.
From now on, I will diligently maintain my periodic chiropractic treatments and I will forever be grateful to you for helping me have a complete recovery from my painful misery. May God bless you with strength, health and long years so that you may continue to do healing work with your gifted hands.
– Irwin I.
---
Chronic Headache Relief*
Migraines have always been a part of my life. At age five I was hospitalized for more than a week where a battery of tests was performed (including cat scans, MRI's and a spinal tap.) The cause of my headaches was never found and I was sent on my way to suffer elsewhere. Over the next 22 years, I saw various medical professionals who prescribed drugs (antihistamines, pain killers, nausea medications and anti-depressants) to mask the pain. I began missing work when my migraines became constant. I had to give up hope of ever living without constant pain.
I visited Active Life where I was greeted by a friendly, knowledgeable staff. Dr. Hanopole detected a subluxation and corrective care started immediately. My migraines decreased within the month, both by # of attacks as well as intensity. I am now receiving preventative care and have been drug and migraine free for over a year. Dr. Hanopole helped me achieve the healthy and active life I had always dreamed of!
– Dana D.
---
Life Changing Accident*
The following is my testimonial of the quality of care I am receiving from Active Life. After my accident, I was in so much pain, frustrated and did not know what to do about my sudden life-changing experience. I got a referral from a friend to visit Active Life and so I did. I must say that from the time I first walked into the Active Life Chiropractic office until now, my life has changed.
The atmosphere at Active Life is very friendly, welcoming and that of caring by the office staff and doctors. Dr. Hanopole took excellent care of me. He is the kind of guy who will listen to what you have to say, be supportive, provide the best care possible and would even go beyond his field of study to research a problem just to help his patients. I can surely say that Dr. Hanopole is a guy of nature, he believes in the total holistic care of his patients. I highly recommend Active Life Chiropractic.
– Aaron M.
---
Dr. Hanopole Helped Me Avoid Surgery!*
I came to see Dr. Hanopole several months ago as a last resort. My doctors told me to have surgery to remove a disk in my neck. Surgery was the last thing I wanted to do, but I didn't see much of a choice. The pain I was feeling and the quality of my life was so bad that I felt surgery may help.
Dr. Hanopole was the only one to give me a choice. So far I canceled my surgery date and my quality of life has improved greatly. To anyone who is thinking about surgery please give Dr. Hanopole and the field of Chiropractic a chance. Surgery should be the last thing that enters your mind.
– Frank H.
---
Bulged Disk Relief*
This note has been long overdue. When I came to your office I was in acute pain. The pain was so intense it brought me to tears. The bulged disk was so painful that I had to resign myself to purchasing a walking cane. I never thought at thirty-five, I would need a cane to assist myself in the bathroom. That was over seven months ago and today the monthly adjustments have me healthy, strong and my back has not failed me once!
You were right, it just needed time to heal and I am so glad that I stuck it out through the end. I would not have the patience had you not been gently persisting that I continue with the treatments. If I have not said thank you please let me take this opportunity to thank you and that my back feels great!
– Elba C.
---
Severe Headaches & Shoulder Pain Gone!*
I used to suffer from severe headaches and excruciating pain in my shoulders that all changed after receiving chiropractic treatment from Dr. Hanopole and staff. Thank you so much for a new lease on life.
– Sophia J. -London, England
---
More Energy and Stress Free!*
Service is great! The staff is always friendly and they assist the patients right away. It is my pleasure visiting the office. I feel much better since I started the therapy. I have more energy than before and stress-free. Thanks to Dr. H. and the staff from Active Life.
– Slavica T. – Macedonia
---
Years of Back Pain*
It is a blessing in disguise that I am very fortunate to visit with Dr. Hanopole, who is currently treating me for back pain that I have endured over the past years. I strongly recommend Dr. Hanopole to anyone who is also seeking relief and help from pains. Dr. Hanopole, from my observation, is highly knowledgeable in his field and knows what he is doing to alleviate the pain and suffering.
– V. Ramlal – Demerara, Guyana
Previous Reviews


Active Life Chiropractic & Wellness | (954) 423-0020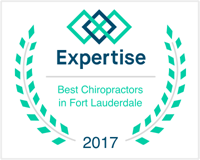 *these statements are individual outcomes, your results may vary