Platelet-Rich Plasma (PRP) & Knee Pain
Safe, Effective Chronic Knee Pain Relief in Plantation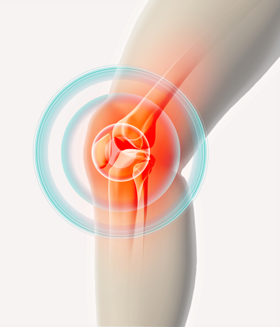 Platelet rich plasma therapy is an advanced, safe & effective treatment for chronic knee pain with no drugs or chemicals.
At Active Life Anti-Aging & Regenerative Medicine, Dr. Robert Hanopole & Dr. Mike Rubenstein offer safe, affordable PRP therapy.
Safe, Effective Knee Pain Relief
This safe, effective procedure that uses the body's own resources to offer maximum, natural healing. Platelet-Rich Plasma (PRP) for knee pain involves a simple injection of your own platelets and takes as little as half an hour of your time.
Step Into A Pain Free World
Call (954) 423-0020 For A Free Consultation
How Does Platelet-Rich Plasma (PRP) For Knee Pain Work?
This cutting-edge procedure uses the body's own blood cells (platelets) to promote soft tissue healing and repair. When plasma with a high concentration of platelets is injected into knees with chronic pain or arthritis, the platelets speed up the healing and rebuilding process.
Benefits of PRP Injections for Knee Pain
Reduce pain
Increase function
No harmful chemicals
Safe & effective
Avoid surgery
Get Started Today
Contact us today to book a complimentary consultation. Our experienced doctors will perform a detailed assessment of your concern and provide you with a treatment plan.
Find out if you are a candidate for this cutting edge treatment – give us a call or book your free consultation online now!
BOOK YOUR FREE CONSULTATION NOW
Call (954) 423-0020 to get started right now!

PRP Knee Therapy in Plantation

Active Life Anti-Aging & Regenerative Medicine Plantation, FL