PRP Therapy For Hair Loss
Your First Step to a Fuller, Thicker Head of Hair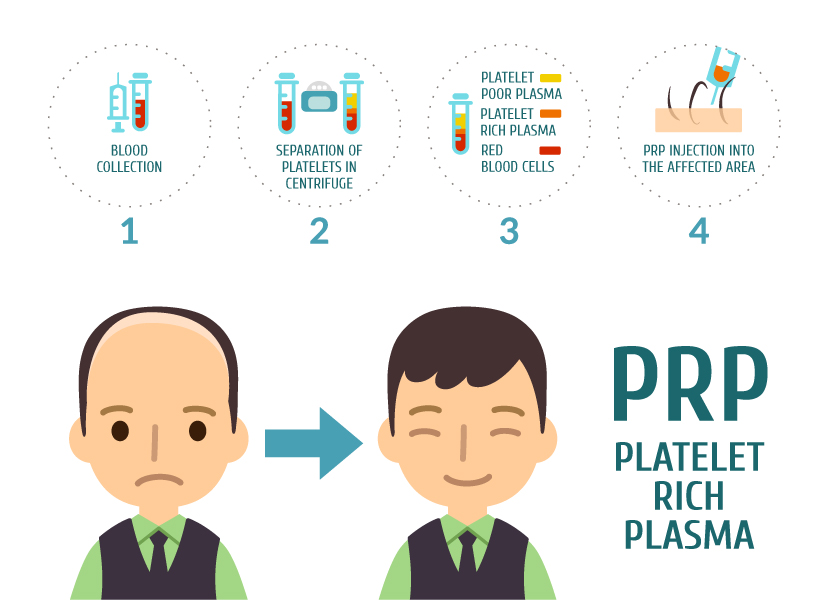 Hair loss can be humiliating and leave both men and women feeling helpless. Prescription drugs are often only partially effective and have a risk of unwanted side effects. Surgical hair restoration is expensive and doesn't treat the underlying medical issue. But we can help. Call Active Life Chiropractic & Wellness now to book your free consultation!
At Active Life Anti-Aging & Regenerative Medicine, we offer safe, affordable PRP therapy so you can regain your hair density without any invasive surgery or harmful side effects. Platelet-Rich Plasma (PRP) for hair restoration involves a simple injection of your own platelets into the vascular layer of your scalp.
PRP for Hair Regrowth
Increases blood supply to the follicle
Increases thickness
Triggers the growth phase
Controls hair growth
Decreases hair loss
If you are struggling to find hair-loss solutions, PRP is a medically and scientifically backed option that gets real results. Find out if you are a candidate for this cutting edge treatment – give us a call or book your free consultation online now!
BOOK YOUR FREE CONSULTATION NOW
Call (954) 423-0020 to get started right now!

PRP Therapy for Hair Loss in Plantation

Active Life Anti-Aging & Regenerative Medicine Plantation, FL