Meet Dr. Robert Hanopole, DC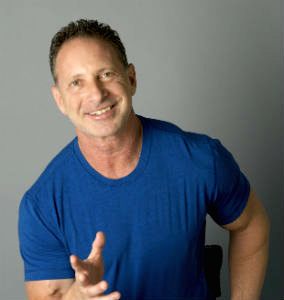 Pursuing a Greater Calling
After receiving multiple sports injuries in high school and getting such great results from chiropractic care as a teenager, Dr. Hanopole set his sights on becoming a chiropractor.
This dream was sidetracked, however, as he initially chose to pursue a different noble career path. For him though, that path simply didn't fulfill a higher sense of purpose.
Then in 1990, Dr. Hanopole decided to pursue his real inner passion, choosing a career in chiropractic care.
I realized my life's purpose is to help others who have
lost their health and are looking to regain it.

Dr. Rob Hanopole
Natural Healthcare & Laser Therapy
Dr. Hanopole attended both the University of Maryland and Life College of Chiropractic in Georgia, graduating as a chiropractor. He's also Manipulation Under Anesthesia (MUA) certified through Texas Chiropractic College. Each year, his staff attends various seminars to keep up with the latest research and newest developments in the chiropractic profession.
Originally incorporating cold laser into his practice, Dr. Hanopole has now added a high-power deep tissue laser therapy to help you heal from debilitating injuries. With this new and exciting laser therapy, he is able to help patients heal  much faster and more efficiently. "I'm incredibly rejuvenated and more passionate about chiropractic care than ever before," he says while explaining the impact the high power deep tissue laser therapy has on his patients. "We've seen some mind blowing results!."
Dr. Hanopole often sees those suffering from ailments such as knee injuries, shoulder injuries, rotator cuff injuries, elbow injuries, wrist and hand issues, carpal tunnel syndrome, foot pain, jaw pain and plantar fasciitis.
On a Personal Note
Dr. Hanopole enjoys spending as much time as possible with his wife, Stacey, and their two children, Kaylee and Jake. His family enjoys an active South Florida lifestyle embracing the gym, running, biking and long walks on the beaches. His family also receives periodic chiropractic check-ups for a healthy, wellness-based lifestyle.
"I'm an excellent listener and hope to get the opportunity to meet you in person and discuss your health goals. I look forward to assisting you on your journey towards a life filled with higher levels of health and vitality!" Contact us today and let's see how we can help. (954) 423-0020
Give us a call to see how Plantation laser therapy can change your life!

Laser Pain Relief Plantation, FL
Active Life Laser Pain Center