Rejuvenation with Celluma™
Whether you want to laugh at Father Time, be free of acne once and for all, or find relief from pain and discomfort, we can help with the Celluma™ LED light panel.
This advanced low-energy light therapy device is helpful for rejuvenating skin tone and helping skin concerns such as fine lines and wrinkles and common conditions such as acne. As a result, you can look and feel younger!
Clearer, blemish-free skin is achievable in just a few minutes per day.
Discover State-of-the-art, Energy-based Care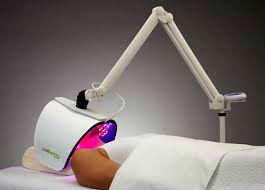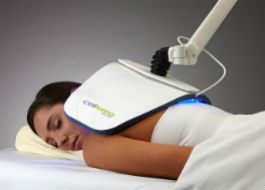 Healthcare today is on the move from an antiquated chemical-based model to an energy-based paradigm. We believe that the NASA researched Celluma technology, which is FDA-cleared for skin and pain, is at the forefront of energy-based health care.
Because this therapy is natural and noninvasive, there are no negative side effects or reactions to treatment. Celluma is not only effective but completely safe.
Enjoy a Beautiful, Radiant Complexion
As a powerful tool for enhancing one's appearance, Celluma low-level light therapy is like a battery charger for compromised cells of the body. The Celluma light source emits photons of light which are absorbed by photoreceptors in the mitochondria. The mitochondria of the cell membranes absorb the photons of light. This activity causes an increase in energy or what's called ATP. The rise in ATP causes a cascade of metabolic events resulting in biochemical and cellular changes that help to rejuvenate the skin and provide a radiant, youthful glow.
For rejuvenation, there are specific wavelengths that perform certain functions. We find that the 640- nanometer (red light dominant) wavelength is ideal for fine lines and wrinkles. This wavelength helps the body to produce more collagen and elastin and provides a more youthful rejuvenation to the face.
According to clinical trials, those who used Celluma to treat facial wrinkles experienced remarkable results: 77% of participants expressed that they experienced an improvement in the firmness of their skin and 66% indicated an improvement in facial wrinkles after just one month.
Acne responds to a different wavelength (blue light dominant) of 465 nanometers. This wavelength helps to destroy the bactericide that causes acne and prevent future breakouts before they occur.
Experience Pain Relief and Healing
For those patients with aches and pains, or cuts and unsightly bruises that require care, Celluma is scientifically proven to relieve pain and regenerate damaged tissue. For wound healing, multiple wavelengths are used that cause a process called angiogenesis that assists in wound healing and healing of bruises. Then a much higher wavelength of 880 nanometers is used – which is near infrared – to decrease inflammation and reduce pain.
Through the Semper Fi Fund, Wounded Warrior Project® makes Celluma available to the nation's most severely wounded veterans.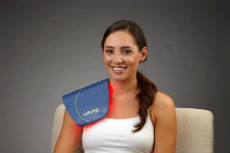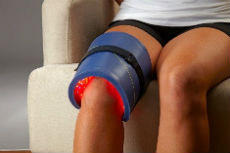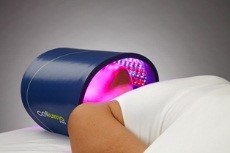 Typical treatment time is 30 minutes. With the highly relaxing treatment under the lights, most patients tend to feel a deep sense of relaxation and even fall asleep. When Celluma is used over the face, you will need to cover your eyes. If you have your own safety eyewear, you can bring it in, or we have some here for you to use.
Discover how Celluma can help improve your skin and appearance, or help you get out of pain. Contact us to schedule a no-obligation consultation!

Skin Rejuvenation | (954) 423-0020