About Us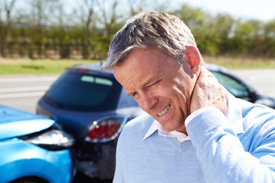 Helping the World from Plantation, Florida
Dr. Robert Hanopole has helped thousands regain their health since opening his office in 1995.
"Every year my passion for health and wellness grows as we continue to help many who thought they had to just live with the pain or settle for less-than-optimal health," he says.
Hurt In An Auto Accident?
Call (954) 423-0020 Right Now
At Active Life Chiropractic & Wellness, our team is ready to help you heal in a variety of ways, from chiropractic care and auto accident care, plus more.
Dr. Hanopole and his team of medical professionals do everything they can to help our patients feel good and get their health back on track.
The Relief You've Been Looking for
We find that when you have a solid understanding of what it truly takes to achieve optimal health, you'll get the best results. Dr. Hanopole regularly teaches his patients about the value of a healthy nervous system and how the care offered at our practice can help you achieve it.
Remember, Dr. Hanpole is here for your needs around the clock. Don't wait another second to document your injuries and call us — do so within 14 days of your accident!
CLICK HERE FOR AN IMMEDIATE CONSULATION

Car Accident Doctor in Plantation, FL | (954) 423-0020